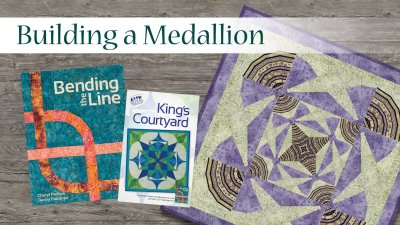 Download the
Building a Medallion Tutorial
Here

Still need Bending the Line?
Order today for a great low price!!

Order the King's Courtyard for 1/2 Price today and COMING SOON You'll be able to download the conversions for the KC quilt!

Squedge 22.5 - 16"
Squedge 22.5 and 45 - 12"
Squedge 22.5 and 45 - 8"

The Best way to save is selecting one of our Bundles. So many options!! Check out all of the Squedge bundles here as well as other angles and options!!