Skip Navigation
Website Accessibility

Tropical Twister Pattern
Tropical Twister Pattern

The Tropical Twister makes a
beautiful figure 8 bargello design.
The project is 49" x 74",
making it
ideal to drape across the sofa back
or toss at the foot of the bed.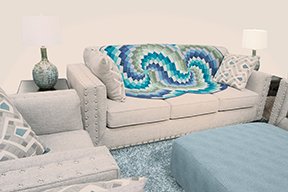 Here is the back cover image:


Opps! We have a correction! Click Here

The project requires a Creative Grid 15 Degree Triangle Ruler.