Serendipity Color Wheel line by Karen Combs.
Twenty four colors from just eight pieces makes this gradient fabric an ideal choice.

The plus size
contains an additional 1/4 yard for each gradation
.

(See the information at the right.)
The Kit contains:


Eight fabrics--


4 --

1 1/4

yard pieces of bright fabrics &
4 -- 1 1/2 yard pieces of tint fabrics
for a total of 11 yards.


Also includes the Pattern: Prism Squared!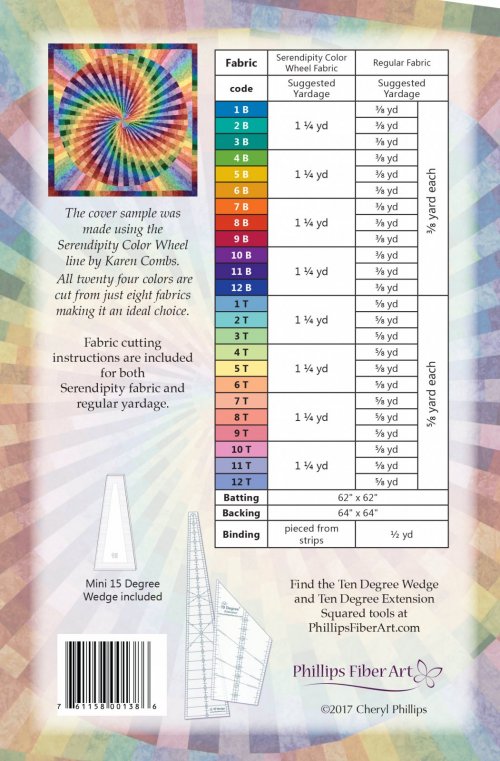 Fabric cutting instructions
are included in the pattern for both
Serendipity fabric
and regular yardage.