By selectively cutting the star points of the design you get an intricate mosaic design with little effort. The supporting shape which rings the star is cut from a simple strip set of fabrics.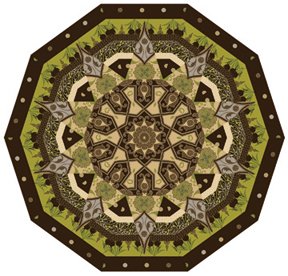 The finished size is 44" x 46".
The pattern is a full color professionally printed booklet.

The Jewel Box Gem Ten tool was used to make the quilt. Find the tools on our tool page. Paper templates do accompany the pattern if you do not have the tools.